Team members
Alex Glaros - CEO

Andrew Oliver

Beryl Bellman, Ph.D.

Dave Bell

Ken Huang

Dustin Haisler

Jeffrey Walker

Michael Asner

Russell Reinsch

Robert D. Summers Jr.

Sylvia M. Webb

Marcus Kunde

Sid Burgess

Jenna Deuchler

Werner Willeke

Timothy Axell

Jonathan Hughes

Charlie Wang

Yogananda Karra

Crilly Butler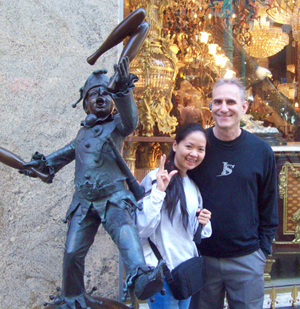 About Alex Glaros
I have had over 30 years of experience working in information technology. Along the way, I've discovered some great ideas and am using gov-ideas.com to implement them.
I first become interested in relational database theory in the 1980s when reading James Martin's Computer Database Organization. The book completely transformed me. I remember enthusiastically reading it twice in a row as though it was a novel.
My ideas for improving government interoperability and development methods formally began when listening to FBI Director Robert Mueller's testimony before Congress that the lack of connectivity between government data systems was partly responsible for the failure to identify 9/11 related security threats. I recognized a similar lack of interoperability within all government, and define the root problem as an absence of data model guided, enterprise-wide, business process design. To help solve this problem, I've originated several solutions including Engagement Squared, Enterprise Focused Development, the Opportunities Checklist for New Software Projects, and the Center for Government Interoperability designed to bring business people into enterprise integration planning as full partners with IT professionals.
If you have any questions or comments, please send them to me.
Thanks,
Alex Glaros